Clickbait is Dead. Long Live Pop Crave.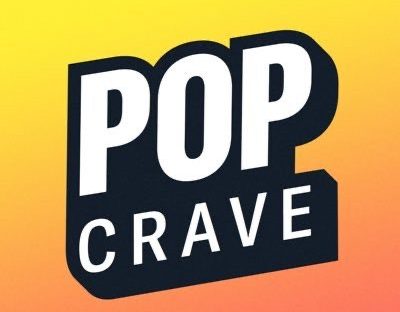 When I was a staff writer at the late PAPER Magazine between 2018 and 2020, we'd often grumble on Slack about Pop Crave putting us out of business.
The Twitter account first became known for its comically stiff, banal stan tweets written like breaking news: "Haley Williams looks gorgeous in newly shared photo" and "Cardi B looks stunning in new selfies." But they'd also beat us to celebrity couple announcements every time, and most vexingly to my traffic-obsessed editor, share our covers and photoshoots without posting a link.
Cardi B looks stunning in new selfies. pic.twitter.com/TwZ6iEjbmO

— Pop Crave (@PopCrave) August 15, 2022
Today, PAPER is dead (for now) while Pop Crave is more active and relevant than ever. The enfant terrible of entertainment media currently has a modest 1.4 million Twitter followers, but they routinely "break" (i.e. are the first to tweet about) celebrity and entertainment news. Its posts garner hundreds of thousands of views, compared to a legacy site like, say, Billboard, which although it has 14 million followers, posts tweets often viewed by under 30,000 people. 
Besides aggregating run-of-the-mill celebrity news at the speed of light, Pop Crave is a master of digging up chart records, spicy tweets, racy photos, concert clips, viral videos, podcast sound bites, and ephemeral celeb Insta stories. This aggregating and digging was essentially my job at PAPER. As my former coworkers post looking-for-work tweets, I started to wonder: are Pop Crave and accounts like it making entertainment news — at least the kind engineered to go viral — obsolete?
Pop Crave was founded in 2015 by Will Cosme. Cosme, a Frank Ocean and Tinashe stan, who dropped out of journalism school, told Insider he started the account while working at Home Depot. Eight years later, it's run by a crack team of five twenty-somethings, mostly alums of stan Twitter. I chatted with one of them, Austin Ashburn, a bubbly 21-year-old in Tolleson, Arizona who's been working (unpaid) at Pop Crave for two years. 
Sign up for our free weekly newsletter or log in
$532.50 is the average payment via the Study Hall marketplace, where freelance opportunities from top publications are posted. Members also get access to a media digest newsletter, community networking spaces, paywalled content about the media industry from a worker's perspective, and a database of 1000 commissioning editor contacts at publications around the world. Click here to learn more.