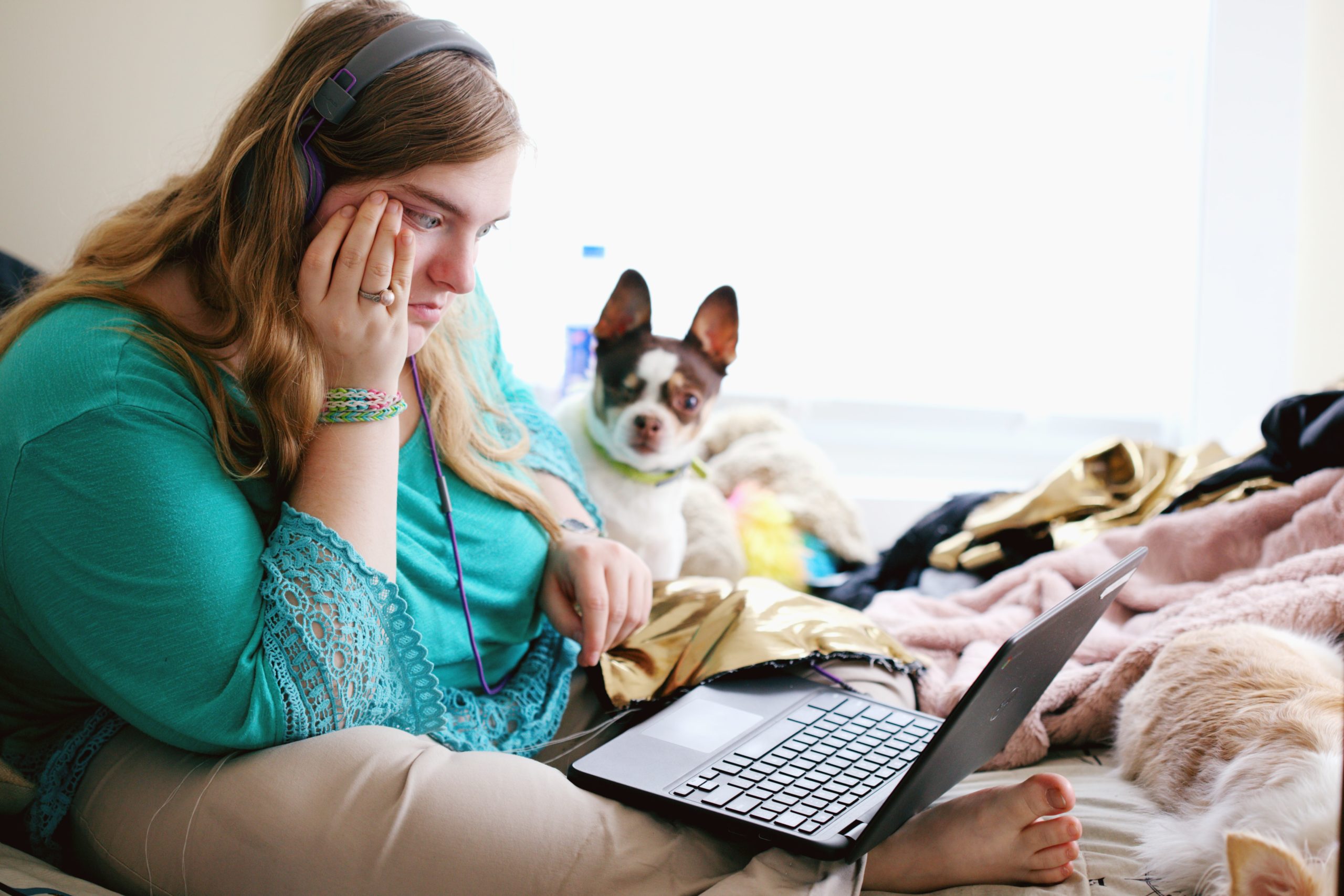 In February of this year, longtime lifestyle blogger Emily Schuman disabled comments on her blog Cupcakes and Cashmere, citing "a level of hostility in our comment section…that doesn't provide productive and thoughtful criticism." Schuman said she was setting boundaries; readers accused her of being too soft. But Schuman's decision is the latest in a decade-long trend of media publications walking away from the comment sections that once felt just as essential as the articles they appeared under. 
In 2013, Popular Science was one of the first digital publications to remove their comment section, and was joined over the years by the Chicago Sun-Times, CNN, Reuters, Bloomberg, WIRED, The Daily Dot, The Daily Beast, and several Vox publications. By 2016 — a definitive turning point in the tone of online conversations thanks to the Presidential election — NPR and VICE had made similar moves. The Inquirer also removed comments earlier this year. 
BuzzFeed and New York Magazine, notably, still allow comments—comments like "Not even Captain America could carry that fat bitch" and "I WAS HOPEING THAT THAT IDIOT WAS RECALLED HE IS POISON TO CALIFORNIA SHOULD HAVE BEEN RECALLED CALIF. IS IN A MESS  NEWSOME LOVES THE ILLEGALS FOR THE VOTE LOVES THE PRISONERS WITH THE NO BAIL BS  + HE LETS OUT RAPIST CHILD MOLESTERS ETC. THE PEOPLE NEED HELP MENTALY TO VOTE THIS PREATY BOY BACK IN." 
So, what remains is not exactly a thriving community. 
Meanwhile, comment sections outside of traditional digital media, like YouTube and TikTok, are flourishing, and considered their own forms of entertainment. There are whole Twitter accounts dedicated to TikTok comments — which is somewhat ironic, since one could argue the rise of Twitter moved productive discourse from comment sections to the timeline.  
But not all media comment sections are obsolete. In particular, the New York Times' Cooking section seems to have been unaffected by the rise in vitriol on the internet around it. I asked Emily Weinstein, deputy Food editor and the editor of New York Times' Cooking, and Hannah Rimm, editor of the Refinery29 Money Diaries, about maintaining healthy, active communities. 
"To me, article comments can sometimes feel scattered, a bunch of readers just putting it out there, not necessarily in dialogue," Weinstein tells Study Hall over email. "But people who love to cook often also love to talk about recipes with each other: changes they've made, how they served it, when they served it, whether they loved it, liked it, or didn't like it at all. Home cooks used to do that in person (and still do), and now the conversation unfolds online too."
A key element to this positivity is how most comments on recipes are vetted before they're published to keep them respectful and on topic. The Times also prefers to think of them as "notes" as a nod to older cookbooks that would provide space for the chef to write down any tweaks or thoughts.
"That's the guiding spirit here: What was your experience using the recipe?" Weinstein says. "Would it be useful to others to see? Comments sections can be wastelands of negativity. Whereas notes — those are helpful!"
Refinery29's popular Money Diaries series still averages between 75 and 100 comments, with viral diaries sometimes topping 700, according to editor Hannah Rimm. Rimm says readers refresh the page ahead of a new diary's publication, and the comments also spill over into forums like Reddit. 
"The commenters mostly are giving their opinions on how the diarist lives their life," she says over email. "Our commenters are especially passionate about making sure our diarists are being treated well by their partners, so if they think a diarist is being treated unfairly they'll definitely call it out! They also love to hype up a diarist who doesn't feel great about themselves, which is honestly my favorite part of the comment section."
Rimm cites another feel-good story, when a popular diarist living on disability in Texas did a follow-up diary during the pandemic, and some of the commenters started a GoFundMe to help her buy a new trailer. 
"It was so heartwarming to watch some goodness in the world," Rimm says. 
It's also common that the subjects of the Money Diaries appear in their own comment sections to answer questions and further explain certain elements. 
"It makes the diary more interactive in a way that we don't usually see in typical articles," Rimm says. "Making it feel like you're experiencing the diary with a group of friends rather than just reading alone."
Community seems to be the key feeling for commenters on both Money Diaries and the New York Times Cooking. They're not commenting to be seen by any wider public, but to be heard only by the people with whom they're sharing this experience. In other words, it's just a regular conversation happening online. Remember those?