Off the Record
An interactive narrative about working as a journalist of color.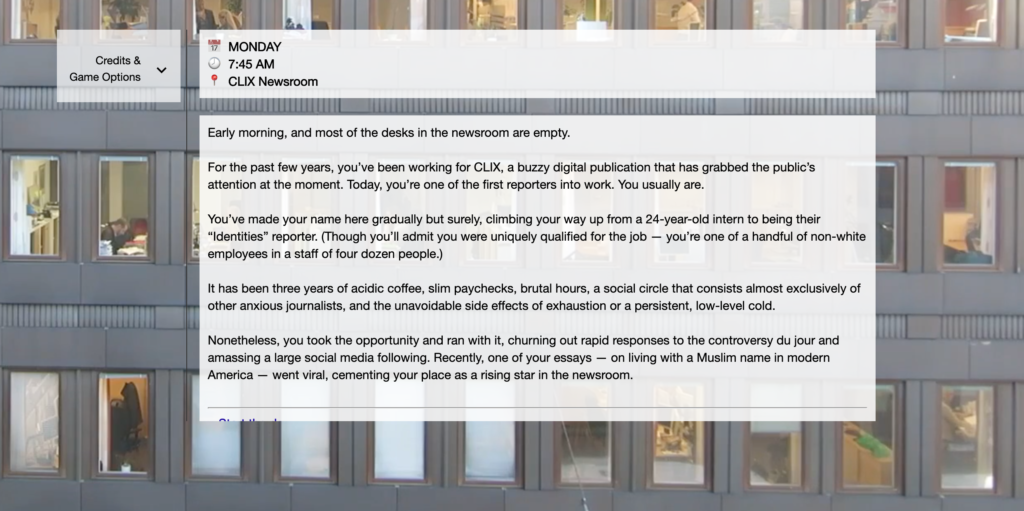 Off the Record is an interactive narrative written by Farah Mohammed and designed and coded by Mary Truong about the daily experience of working as a journalist of color. You can find controls (save, rewind, and restart) on the sidebar, and once you get to the end of the narrative, you can also restart. The sidebar also includes links to resources for journalists of color and guidelines for inclusive journalism.
We also want to note that, while this game does deal with the subject of discrimination in the workplace, it does not include the use of racial slurs, overt sexual harassment, or physical violence.
> Click here to start the narrative
---